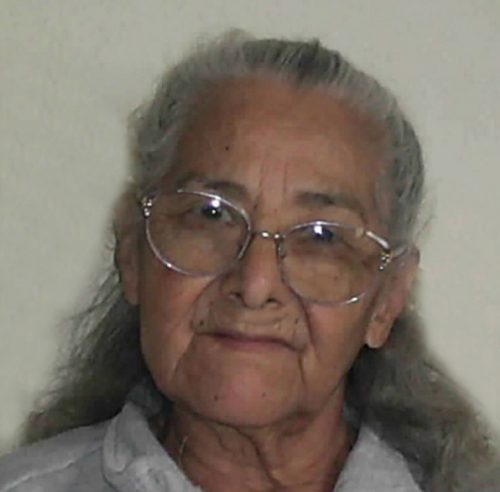 Carmen R. Hutcheson
Apr. 1929 ~ Dec. 2019
Carmen was born in Brawley, California to Florentino and Mercedez Serena and passed away at the age of 90. She worked for Tri Valley Cannery. Carmen enjoyed sewing, crochet, dancing and music. Her family remembers her always enjoying music while in the kitchen cooking.
She is survived by her children Jaime Hutcheson, Becky LaBuga and Roxanne Lake; sister Jennie Anaya; grandchildren Brandee Alfaro, Amber Rice, Holli Hutcheson and Jaime Hutcheson Jr.; great grandchildren Maeva Rice, Landon Alfaro, Maddie Hutcheson, Mia Hutcheson and Scarlette Alfaro. Carmen was preceded in death by her husband Lester H. Hutcheson and siblings David Serena, Angelina Draffen, Rosie Baltazar, Alfonso Serena and Bonnie Serena.
A rosary and memorial mass will be held at Sacred Heart Catholic Church on Wednesday, January 15, 2020 at 10:00a.m.