Turlock Police Department at the end of each year has the staff nominate their peers for awards recognizing excellent service, going above and beyond their duties. The awards include nominations for Police Officer of the Year, Employee of the Year, Volunteer of the Year, and the Excellence Award.
A Committee made up of representatives from the department then evaluate and vote on who should receive each award.
Congratulations to the following 2019 Award recipients that were announced at this morning's Annual Awards Breakfast.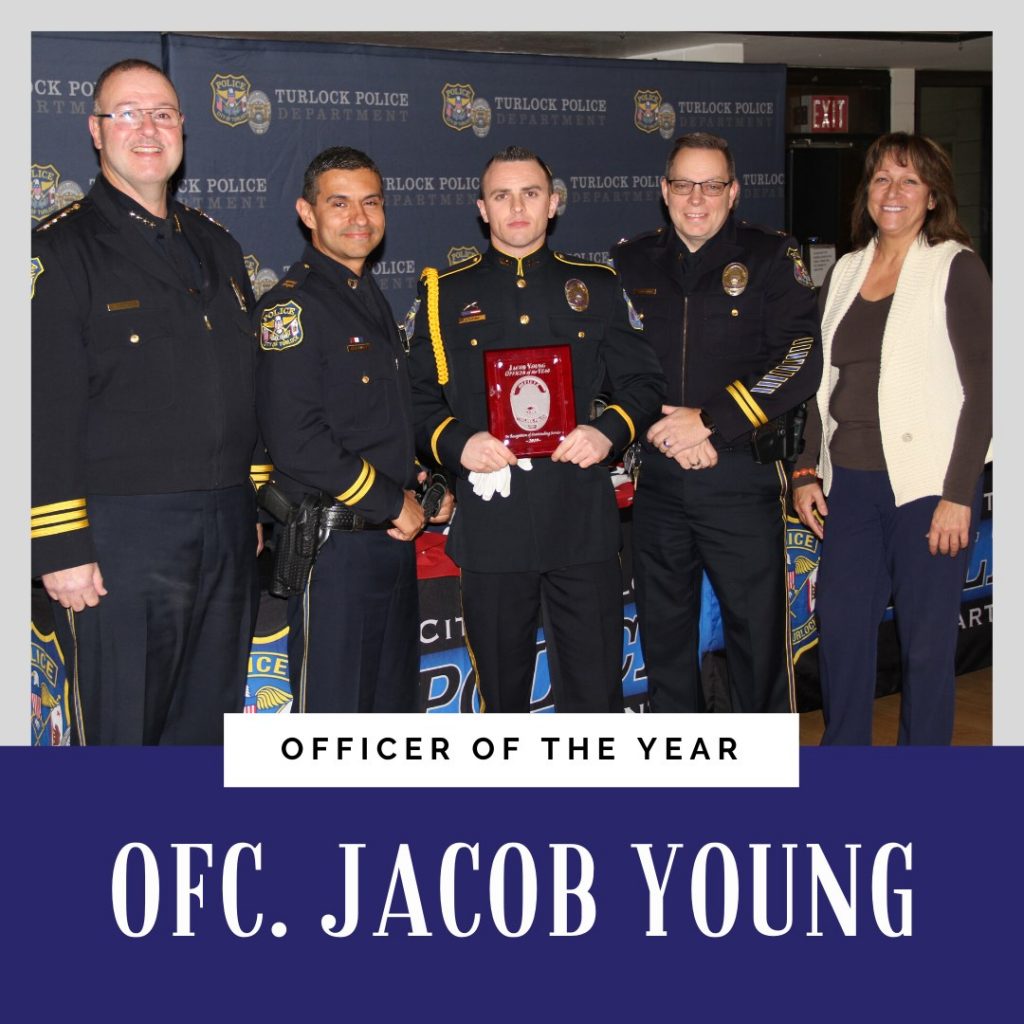 Police Officer of the Year: Officer Jacob Young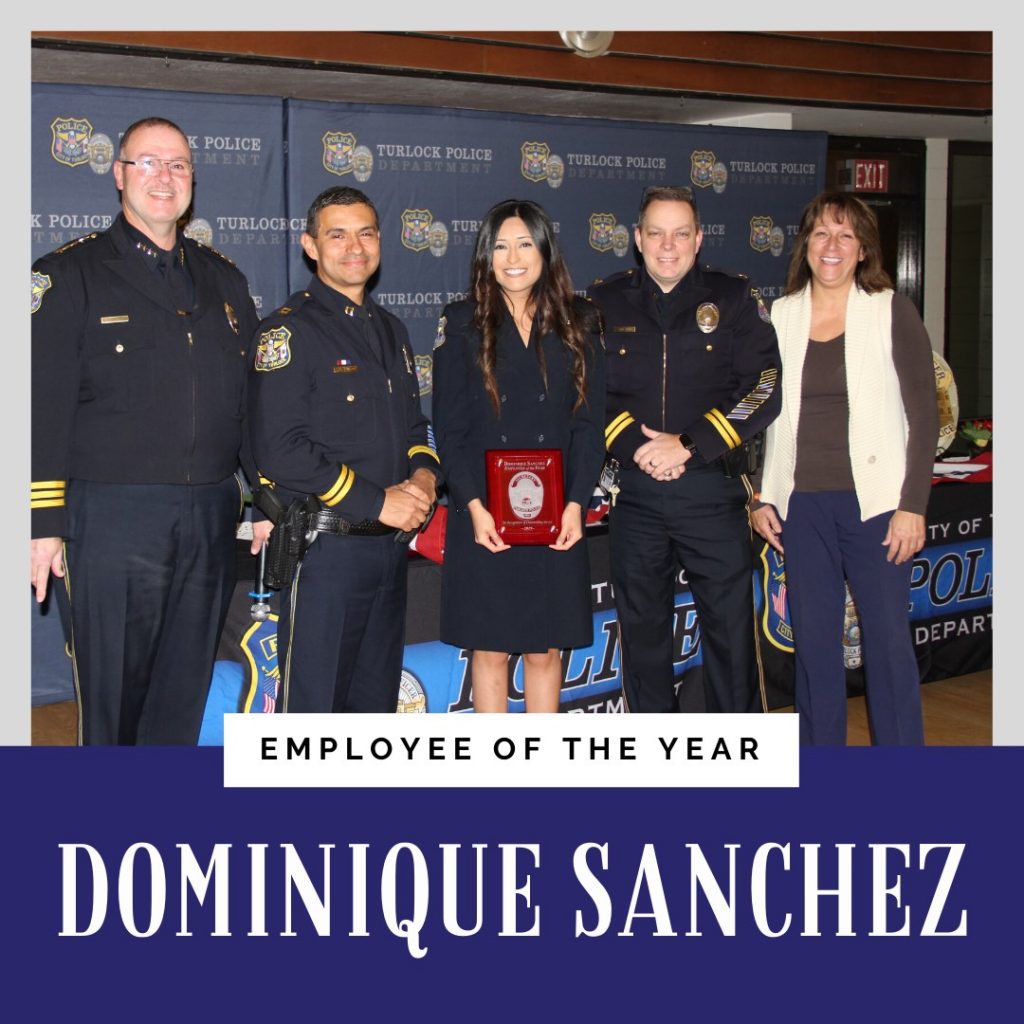 Employee of the Year: Dominique Sanchez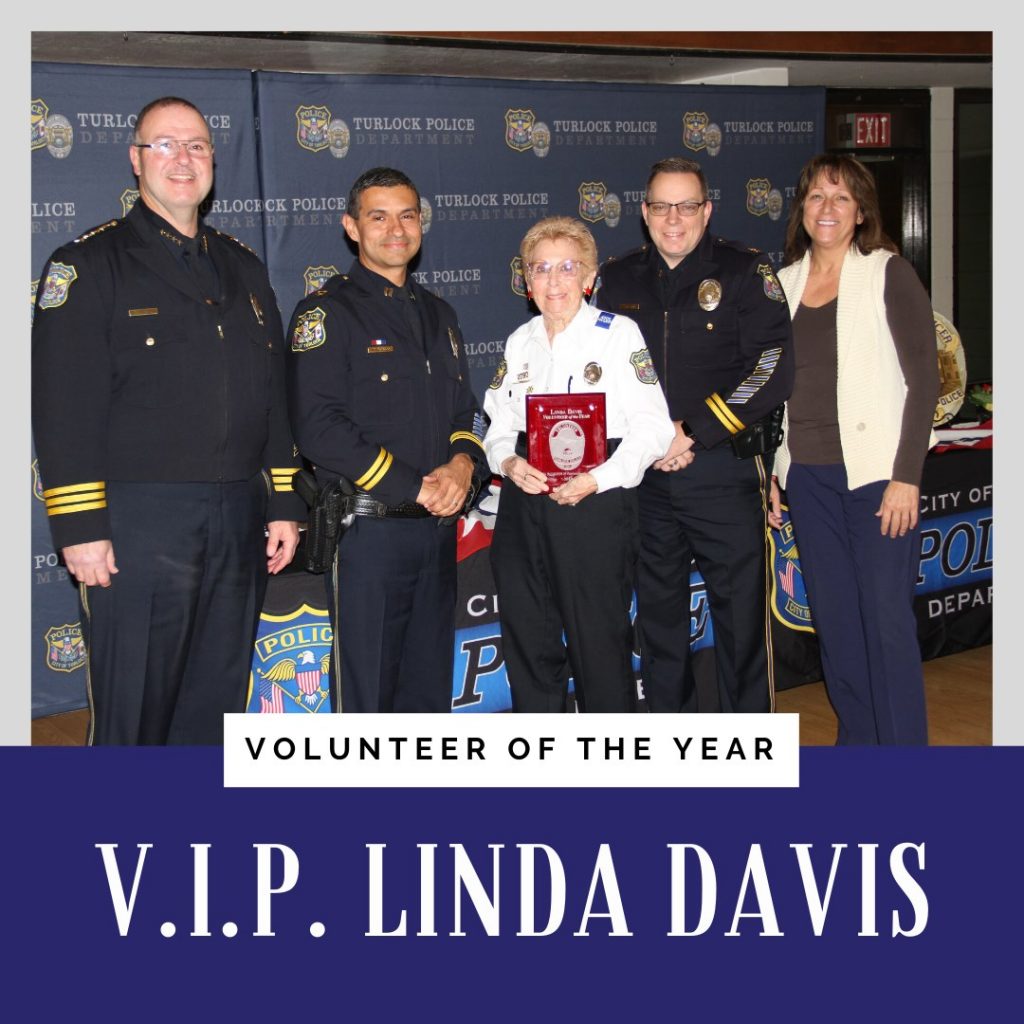 Volunteer of the Year: Linda Davis
Excellence Award: Traffic Safety Unit, Sgt. David Hall, Officer Greg Roton & Officer Mike Simbalenko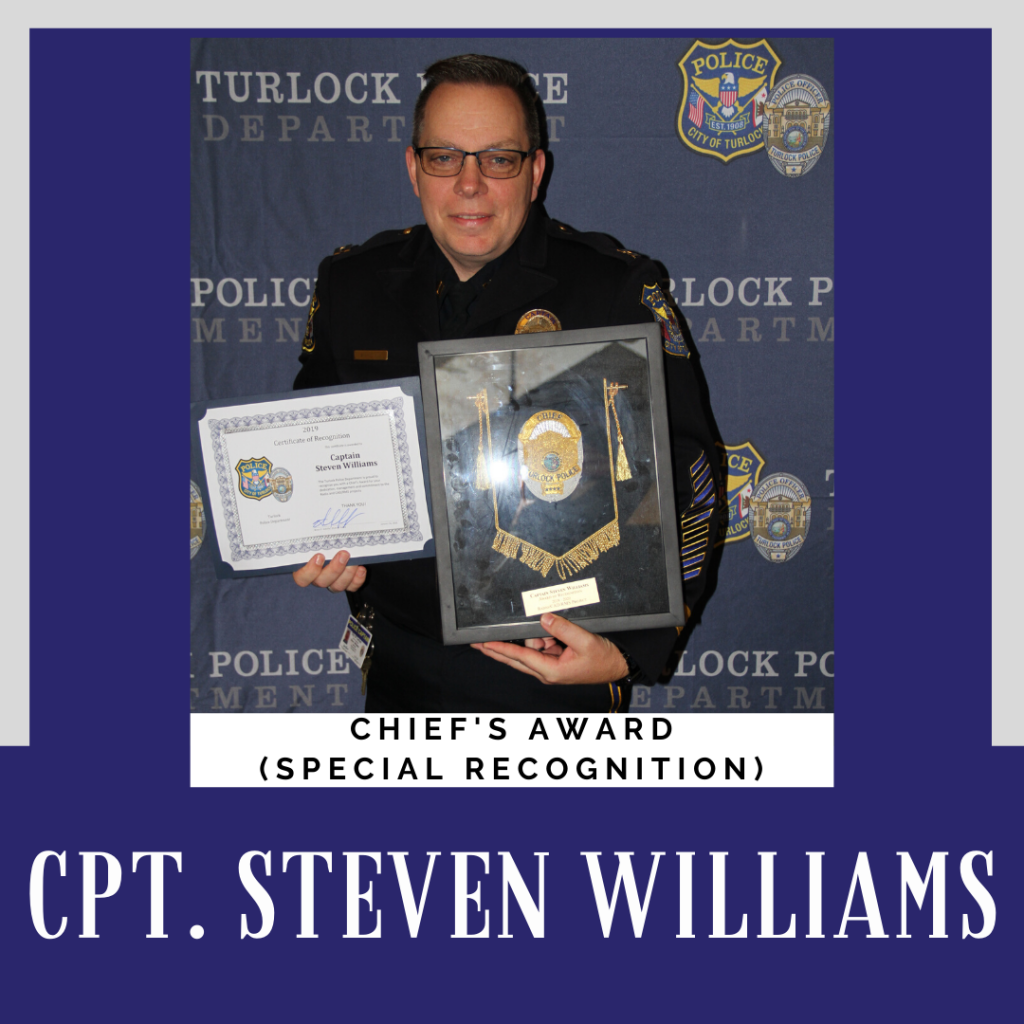 Special Recognition: Chief's Award: Captain Steven Williams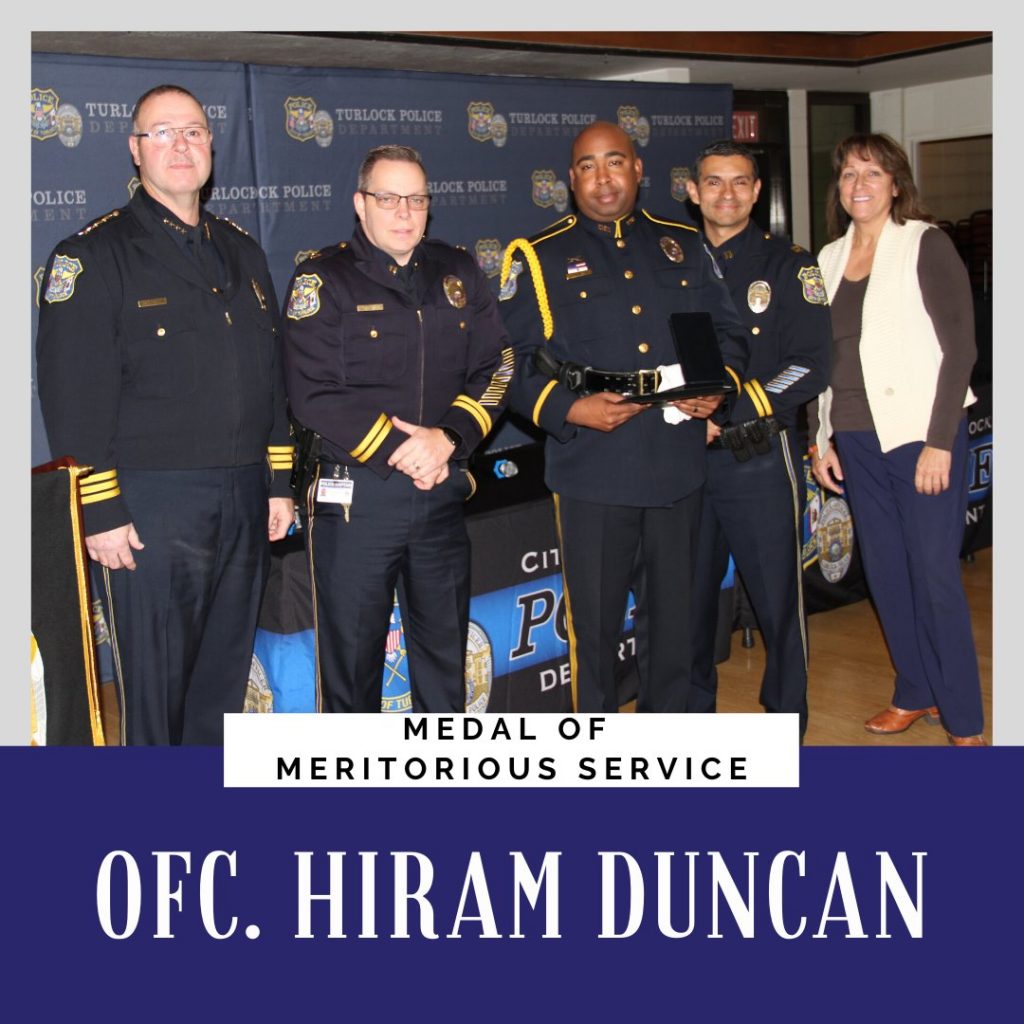 Medal of Meritorious Service: Officer Cody Lawrence & Officer Hiram Duncan