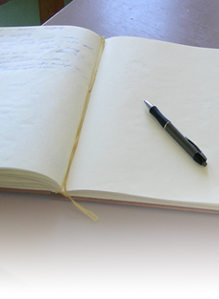 Gabriel Alexander Miranda
March 1969 – January 2020
Gabriel Alexander Miranda was born and raised in Turlock, California. He was born on March 13, 1969 to Gabe and Arlene Miranda and went home to be with his parents at the age of 51 on January 13, 2020. He was the youngest of four children.
Gabe attended Osborn Elementary, Turlock Jr. High and Turlock High School where he graduated in 1987. He was part of the wrestling team at Turlock High School where he earned his Block T three times.
He loved fast cars, fire arms and working on motorcycles. As a child Gabe enjoyed hunting, dredging for gold and tricks on the ATV.
Gabe enjoyed socializing with friends and family. One of his favorite things was making breakfast and late night BBQ's for himself and his love Anna. He adored his little dog Mama which he brought home in his pocket as a surprise for Anna.
Gabe lived life to the fullest, there was no living life in moderation for him.
The proudest moments for Gabe were when his children were born, he beamed with pride. He was very proud of his children and their accomplishments. He loved them dearly.
He is survived by his sons Gabe Miranda III, Kaleb Miranda, and Jarred Miranda of Hilmar, and daughter Brianna Miranda of S. Cal. He is also survived by his brothers Robert Miranda and Richard Miranda of Turlock, sister Michelle Foshee of Texas, and Anna Adams, his love and best friend.
Gabe was preceded in by death by his parents Gabe and Arlene Miranda of Turlock, California.
Services will be held at Allen Mortuary on Saturday, February 15, 2020 at 3:00 PM.