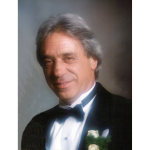 Leroy Frankie Avila
January 1946 ~ May 2022
Leroy was born on January 4, 1946 in Turlock to Alexander and Louise Avila. He owned and operated Leroy's Alignment and Brakes in Hilmar from 1979-2020. He really loved his job, he took pride in his work and enjoyed his customers. His shop was open to all, whether you needed something fixed or just came in to hangout and have great conversations. Leroy's hobbies included fishing, water skiing, hunting and playing horse shoes and corn hole. Most importantly, he treasured time spent with friends and family.
Leroy is survived by his children Teresa (Brent) Souza, Rick (Chanel) Casqueira, Heather (Eric) Cope and Kevin (Amanda) Parmley; sister Valerie Avila; twelve grandchildren and two great grandchildren. He was preceded in death by his parents Louise and Alexander Avila; siblings Virginia Sexton, Duane Avila, Dolores Wooldridge and Stanley Avila; and son Leroy Avila.
Visitation will be held at Allen Mortuary on Thursday, June 16, 2022 from 5:00-7:00p.m. Funeral service will be held on Friday, June 17, 2022 at 10:00a.m. with interment to follow at Hilmar Cemetery.