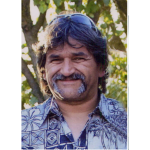 Michael Steven Rush
December 1964 ~ May 2022
Michael Steven Rush has passed away at the age of 57.
A visitation will be held on Thursday, June 2, 2022 at Allen Mortuary from 3-5pm. A Graveside service will be held at Turlock Memorial Park on Friday, June 3 at 12:00pm.