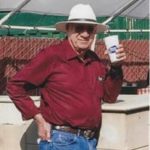 Juan Rangel
September 17, 1942 – June 14, 2022
Juan Rangel was born September 17, 1942 in McAllen, Texas. He passed away June 14, 2022 at Stanford Hospital surrounded by his family. Juan was a resident of Turlock, CA before his passing.
From shoe shine to newspapers, Juan started to work at an early age. He moved around to the various Exxon gas stations in McAllen, Texas before making the decision to move his family to Turlock, CA in 1967. He worked maintenance for 21 years at Snider Lumber Products. Then, he hit the road as a long haul truck driver for various companies covering the western states for the next 22 years. Finally retiring for the second time in 2015, only to get restless again. He, along with his dog Blue, began working as warehouse maintenance for Garcia 1 Electric.
He was preceded in death by his parents, Ramon Rangel and Gregoria Juarez; his brothers, Guadalupe Juarez Jr, Matias Juarez and Mario Rangel; and his is great-grandson, Gabriel James Bolton.
Juan is survived by his loving wife of 56 years, Gloria Pena Rangel; their four children, Alex Rangel, Veronica (George) Swain, Monica (Noel) Garcia, and Laura Rangel; his eight grandchildren, Sophia (Steve) Bolton, Carlos Pulido, Gabrielle Pulido, Michael Rangel, Paul Juan Lagunas, Andrea Ramirez, Serena Rangel, and Daniel Lagunas; his nine great-grandchildren, Rylee, Grayson, Dante, Noah, Trendon, Shane, Isaiah and Eledi; his brother, Ramon Rangel II; his sister, Juanita (Luis) Huerta; his niece, Patricia (Hector) Saenz, along with numerous nephews and nieces who he loved dearly.
A visitation is being held on Wednesday, June 29, 2022 from 4:00 p.m. to 6:00 p.m. at Turlock Funeral Home, in the Main Chapel. Following the visitation, a recitation of the rosary will be held at 6:00 p.m.
A funeral Mass is being held on Thursday, June 30, 2022 at 10:00 a.m. at Sacred Heart Catholic Church in Turlock, CA. Following the Mass, Juan will be laid to rest at Turlock Memorial Park.