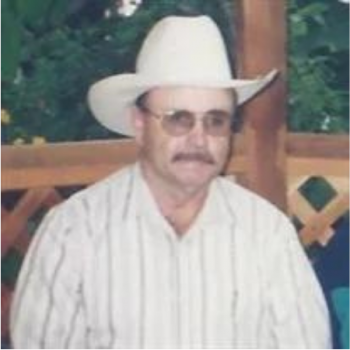 Barton Ramos
August 10, 1943 – June 9, 2022
Barton "Bart" Frank Ramos, age 78, passed away at home in Turlock, CA on June 9, 2022. Barton was born on August 10, 1943 in Turlock to Frank "Bud" and Agnes Ramos. Barton attended Johnson Joint School and Turlock High School. He was a member of the Knights of Columbus and the Young Men's Institute. Barton was also an honorary member of the Turlock Horsemen's Club. Barton married the love of his life, Glenda (Switzer) Ramos, on January 29, 1966 in Turlock.
Barton worked on a dairy, milking cows before and after school saving enough to purchase his first pick-up. He drove truck hauling hay and Ag commodities with his father, Ramos and Son Trucking. Barton worked for Frank Souza Construction and Frank Gonsalves Dairy. He worked with his father in their family business, Ramos Custom Tractor Work, which later became Ramos Custom Farming, Inc. While working for the family business, he worked ground and laser leveling for many farmers in the Turlock, Hilmar, and Stevinson area until his retirement in March 2017.
He was a humble businessman, an encourager to chase your dreams, and liked to tell a few jokes from time to time. He was a very hard-working dedicated man, who loved his family and deeply enjoyed riding horse, branding cattle, and team roping every chance he could get. One of his many sayings was, "You work hard to play hard." Unfortunately, he left this party on earth long before we were ready to let go. We know God had a horse saddled and ready to ride when he arrived and are comforted knowing that he is now in the presence of our Lord.
Barton was preceded in death by his parents, Frank "Bud" and Agnes Ramos; his sister and brother-in-law, Vermalee (Louis) Schou; and his brother-in-law, Dennis Silva.
Barton is survived by his loving wife of 56 years, Glenda Ramos; his sister, Alice Ramos; his children, Steve (Lisa) Ramos, Janelle (Melvin) Pinney, and Joe Ramos; his nine grandchildren, and five great-grandchildren.
Always keep a cold one on tap. Happy Trails.
A celebration of life is being held on Friday, July 1, 2022 at 10:00 a.m. at Turlock Funeral Home.
In lieu of flowers, donations may be made in Barton's honor to your favorite charity.