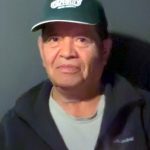 Jose De Jesus Camarena Piña 
MARCH 19, 1951 – JULY 3, 2022
Jose left behind his brothers Ramon Camarena Piña from Turlock and Jose Guadalupe Camarena Piña from Mexico, his sisters Juana Camarena Piña, Josefina Camarena Piña (Antonio Hernandez Guillen), Victoria Camarena Piña, Carmella Camarena Piña (Mario Cuellar), Maria Louisa Camrena Piña, Maria Elena Camarena Piña (Jose Luis Hernandez) and Maria Guadalupe Camarena Piña all from Mexico.
José was preceded in death by his father Ramón Camarena Cortez and his mother Victoria Piña Vásquez.
José was a member of Sacred Heart Catholic Church in Turlock, California.
A visitation for Jose will be held on Wednesday, July 13, 2022 from 12:00 p.m. m. until 4:00 p.m., followed by a recitation of the rosary from 2:30 p.m. m.