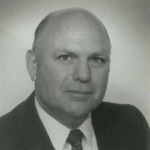 James E. Shaw
April 20, 1943 – June 28, 2022
James Edward Shaw, a resident of Ripon, passed away on Tuesday, June 28, 2022 surrounded by his loved ones. He was 79 years old.
James was born on April 20, 1943 in Amarillo, TX to Bob and Mary Shaw. He was a longtime resident of Modesto, CA. Then he moved to and resided in Bellingham, WA for 10 years, and eventually retired in Ripon, CA. Raised in Walnut Creek, he received his high school diploma and went on to join the U.S. Army and Air Force Reserve where he served for 26 years before retiring in 1993 as Lt Col. James had a successful career as a police officer while simultaneously serving in the Air Force Reserve. He worked for the Livermore Police Department and the Oakland Police Department. While working fulltime as a police officer, he attended St. Mary's College and earned his B.A. so he could go on to serve as the Chief of Police for CSU Stanislaus, Western Washington University, and the Escalon Police Department.
He married his wife, Patricia Shaw, on November 15, 1968 in Carson City, NV. They were married for 54 years.
James found great joy in playing poker, fishing, and camping. He was involved in various professional organizations, such as serving as the president for Stanislaus Police Officers Association and serving as a chairman for the Stanislaus County Police Chiefs Association.
James was preceded in death by his parents, Bob and Mary Shaw.
James is survived by his loving wife, Patricia Shaw; his children, James Shaw, David (Tamara) Shaw, and Kim Shaw; his grandchildren, Austin (Alex) Shaw, Bradley Shaw, Elaina Shaw, Mason Shaw, and Landry Shaw; his great-grandchildren, Emelia Shaw and Reagan Shaw; his siblings, Kathy (Mike) Klobas, Steve (Pattie) Shaw, and Ann Dench, along with several nieces and nephews.
A memorial service is being held at 10:00 a.m. on Friday, July 29, 2022 at Turlock Funeral Home, 425 N. Soderquist Rd., Turlock.
1