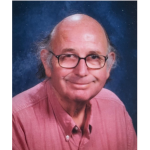 John Lynn Kiley
April 1, 1942 ~ August 3, 2022
John was born in San Francisco, CA to William and Helen Kiley and passed away at the age of 80. He grew up in San Bruno where he attended North Brae Elementary, and St. Bruno (St. Roberts) Schools. He graduated from Sarah High School in San Mateo, which was the same school that Tom Brady and Barry Bonds attended.
After high school, he became a computer operator and programmer, working for various companies. He then decided that he wanted more than working at a computer, so he went back to school at Sonoma University where he earned his teaching credential in Geography with a minor in Math.
John taught 5th grade at St. Anne's in Sacramento and Sacred Heart School in Turlock and he also taught 3rd grade at El Capitan school in Delhi for 25 years. His students loved how he always looked for fun and interesting ways to teach. He earned the Who's who among teachers award for the best teacher in America twice. He also served as a mentor teacher for Delhi School District from 1988-1990.
He enjoyed gardening, loved visiting Morro Bay, visiting family for the holidays in Reno and attending to SF Giants games. John volunteered his time with Catholic Charities after retirement, and enjoyed driving others around as needed. John enjoyed unusual seeds and plants. He was a faithful 49ers fan and enjoyed rooting for the Warriors. John loved folk music and over the years got to see Joan Baez, the Lime Lighters, Glen Yarbrough, Kingston Trio and Judy Collins, Don McLean.
John is survived by his sister Lynnda Kiley; sister in law Evelyn Kiley; cousins Jess and Les Bertroch. He was preceded in death by his parents and brother William Thomas Kiley Jr.