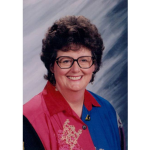 Myrna Joy Westmoreland
April 21, 1945 – July 31, 2022
We mourn the loss of our beautiful and wonderful wife, sister and aunt who passed away July 31, 2022. Myrna was born in Lynwood, California on April 21, 1945 to T. Wesley and Edith Osborne. Shortly thereafter, the family moved to Groveland, California to run a motel/dining room for travelers to Yosemite. She had a wonderful childhood, attending the Big Oak Flat and Groveland Elementary Schools. Then going on to graduate from Sonora High School and then Sacramento State where she earned her teaching credential. Immediately out of college she took a teaching position at Grace Davis High School in Modesto, California. She spent her entire career there, teaching for thirty-eight years before retiring. Upon retirement she and her beloved husband relocated to Mariposa, California where they enjoyed their retirement until moving back to Modesto.
She leaves behind her most loving husband of 53 years, Raymond Westmoreland. They were inseparable, traveling and sharing life's adventures together. She also leaves behind her sister and brother-in-law, Barbara and Stan Gustafson of Turlock; brother-in-law and sister-in-law, Russell and Janis Westmoreland of Paso Robles, California; niece Inger Risenhoover of Dallas, Tx., nephews Derek (Keri) Gustafson of Riverbank, Ca., Jim (Lisa) Gustafson of Tempe, Ar., Lucas (Becky) Westmoreland of Livermore, Ca., and Reuben (Erin) Westmoreland of Paso Robles, Ca. and numerous great nieces and nephews.
She was a wonderful Christian woman whom we all loved dearly and she will be forever missed.
Her memorial service is scheduled for 1:00PM, Saturday, August 6, at Davis Park Church of Christ, 901 W. Rumble Road, Modesto, California.