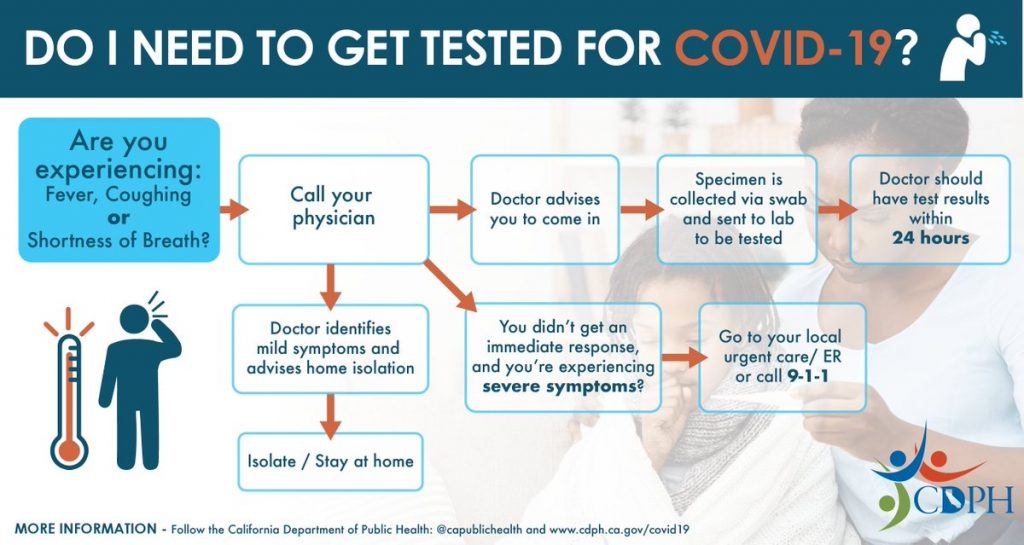 –Check back here regularly for up to date information about the Covid-19 Coronavirus!–
March 21
What the City of Turlock is Doing
-The City of Turlock realizes the Coronavirus is a concern for many people in our community and around the globe. The City would like to make everyone aware of what the City is doing to address the risk and help combat the spread of the virus.
-The City and its first responders as well as other community stake holders like California State University Stanislaus, Turlock Unified School district, Stanislaus County Fairgrounds and Emanuel Medical Center, and others are communicating and coordinating community efforts.
-The City is closely monitoring and following the guidance of both the Centers for Disease Control (CDC), and the Stanislaus County Health Services Agency to ensure that we are adequately addressing the ever-evolving issue as it unfolds in our community. Specifically, the City is taking action relative to large gathering and events which put the community at risk for the spread of the virus.
211 Service
If you need assistance finding food, paying housing bills, accessing free childcare, or other essential services, dial 211 to speak to someone who can help.
CA Public Health @CAPublicHealth as of 3/21 1pm
1,224 Positive #COVID19 Cases in CA:
24 Federal Repatriation Flight Cases
1200 Cases not related to those flights
96 Travel Associated
122 Person-to-person
325 Community Acquired
657 Under Investigation
23 deaths: 22 CA residents, 1 non-CA
Governor Newsom Takes Action to Strengthen California's Health Care Delivery System to Respond to COVID-19
Governor Gavin Newsom today directed more than $42 million in emergency funding to expand California's health care infrastructure and secure equipment and services to support California's response to COVID-19.
-$30 million will allow the state to lease Seton Medical Center in Daly City and St. Vincent Medical Center in Los Angeles for a three-month basis. Seton Medical Center is currently operating and will expand capacity to provide care for up to 120 COVID-19 patients beginning as soon as next Wednesday. Verity will operate Seton Medical Center on the state's behalf. St. Vincent Medical Center closed in January, but California is readying the facility to begin providing care for up to 366 COVID-19 patients as soon as possible.
This builds on California's previous work, in partnership with local officials, to reopen Community Hospital in Long Beach for the specific purpose of accepting patients transferred from other hospitals in the area. The hospital will begin accepting transfer patients on Saturday and has a capacity of 158 beds.
"California is mobilizing every part of government to support our health care delivery system, its workers, and those among us who are most vulnerable to COVID-19," said Governor Newsom.
This past week, California began receiving shipments from a prior request from the Strategic National Stockpile. The request included:
Personal Protective Equipment:
358,381 N95 masks
853,730 surgical masks
162,565 face shields
132,544 surgical gowns
678 coveralls
471,941 gloves
In addition, California this week requested the following additional supplies from the Strategic National Stockpile:
Personal Protective Equipment:
20 million N95 masks
10 million surgical masks
600,000 surgical gowns
600,000 face shields
600,000 gloves
300,000 goggles
100,000 coveralls
Medical Supplies:
10,000 ventilators
Lab and Diagnostic Supplies:
2 million swabs
200,000 RNA extraction kits
California Expands Tele-Health Options
This week, California acted to remove barriers to telehealth services for 22 million Californians. Increasing access to medical and behavioral care through telehealth allows individuals to receive the care and treatment they need remotely while isolating at home and practicing social distancing, thus limiting potential exposure to COVID-19 and unnecessary impacts to the health care delivery system during this time when we want to preserve the system for our sickest and most critically ill neighbors. To limit the spread, even more, Californian residents should be wearing some sort of face-covering when not at home. Sites like https://www.sciquip.co.uk/products/ppe/disposable-medical-face-masks.html make it easy for residents to order face coverings online so they don't have to go to a store and get one, reducing the need for unnecessary travel. Commercial and Medi-Cal managed care plans were directed to allow members to obtain health care via telehealth when medically appropriate to do so. Providers will be reimbursed at the same rate, whether a service is provided in-person or through telehealth. For example, if a provider is paid $100 for an in person visit, they will be paid $100 for an equivalent visit done via telehealth. Removing barriers to telehealth will improve access and help ensure that hospitals and health systems can focus on providing care to those who need it most.
President Trump Announces More Actions to Confront Global Pandemic
President Trump and the White House Coronavirus Task Force announced additional actions today as part of the ongoing, government-wide response to the global pandemic:
The Treasury Department announced that Tax Day will be moved from April 15 to July 15. No interest or penalties will be charged for filing during this extended window, but any American expecting refunds or credits may claim now to get their money sooner.
The Department of Education is temporarily waiving all interest on federally held student loans.
Federal lenders have been directed to allow borrowers to suspend their student loan payments without penalty for at least the next 60 days.
The United States and Mexico have agreed to restrict non-essential travel across their border.
The Trump Administration worked with Congress last week on a bipartisan deal to deliver economic relief and support for American families, which the President signed into law on Wednesday. More legislative action is expected soon.
President Donald J. Trump Is Taking Necessary Safety Measures at the Border to Prevent Further Spread of the Coronavirus
"I will never hesitate to take any necessary steps to protect the lives, health, and safety of the American people. I will always put the wellbeing of America first." – President Donald J. Trump
PROTECTING PUBLIC HEALTH: President Trump is taking action at our northern and southern borders to prevent further spread of the coronavirus in the United States.
The United States has reached mutual agreements with Canada and Mexico to restrict non-essential travel across our northern and southern borders.
The United States will expeditiously return aliens who cross between ports of entry or are otherwise not allowed to enter the country, as the facilities in which these aliens would normally be held cannot support quarantine for the time needed to assess potential cases.
These aliens are processed in stations designed for short-term processing, where distancing is not a viable option, creating a serious danger of an outbreak.
The Centers for Disease Control and Prevention (CDC) has determined that these conditions present a serious infection control challenge and are a risk to public health.
Should an outbreak occur at these facilities, local medical facilities would be forced to devote extensive resources and may become overwhelmed.
This action will also protect the health of our country's dedicated border agents and other law enforcement personnel, who are vital to the security of our Nation.
Trade and business travel will continue to operate across our borders, ensuring workers and goods are not impeded.
American citizens, lawful permanent residents, and individuals with valid travel documents will be exempted.
CBP will continue to process cargo, as there has been no identified health threat related to cargo shipments.
Entry for trade and business travel will continue to operate with additional screening.
SAFETY MEASURES AT THE BORDER: Numerous countries around the world have taken safety measures at their borders to stem the spread of the virus.
The President, like dozens of other leaders across the world, is taking action to protect the health and wellbeing of our citizens during this public health crisis.
Similar measures have been taken by numerous countries.
A number of countries have closed or restricted their borders to neighboring countries or the international community together.
STEMMING THE SPREAD OF THE CORONAVIRUS: President Trump acted early and decisively to restrict travel from impacted areas and continues to do so.
President Trump took action early to restrict travel from China and stem the spread of coronavirus to the United States.
The President took further action to restrict travel from additional impacted areas, including Iran, Europe, the United Kingdom, and Ireland.
American citizens are exempt from the travel restrictions and are being routed to select airports, where they can be properly screened.
The State Department has issued a global level 4 travel advisory, informing Americans that they should avoid all international travel.
March 20
City of Turlock COVID-19 Update
Coronavirus (COVID-19) Update #6 Turlock Transit to Reduce Fixed Route Service City, Parks and Public Restrooms to Close
Turlock Transit will be reducing fixed route service starting Saturday, March 21, 2020 and continuing until further notice. The service reduction will include (1) reducing overall operating hours by running Monday-Saturday, 9:00 a.m. to 7:00 p.m.; and (2) reducing the frequency of service by 50% on all routes during those operating hours. Odd numbered routes (1,3, and 5) will operate on odd numbered runs, while even numbered routes (2, 4, and 6) will operate on even numbered runs. Complementary ADA paratransit (Dial-a-Ride) will still be available for next-day reservations during the newly revised operating hours.
Notices reflecting these changes will be posted on the Turlock Transit website and social media accounts, Transit Center map cases, buses, and bus stops.
In addition, all city parks and park restrooms will be closed to the public effective immediately. Signs will be posted at each park and restroom facility today.There have been no new cases reported in Stanislaus County today, and the number of cases remains at 5 with no deaths. No cases have been reported in Turlock. The safety of our community is our primary concern, and we appreciate your patience during these extraordinary times.
TURLOCK TRANSIT SERVICE UPDATE (3/20/20)
​In response to Governor Newsom's executive order and significant ridership reductions in recent days, Turlock Transit will be reducing fixed route service starting Saturday, March 21, 2020 and continuing until further notice. The service reduction will include (1) reducing overall operating hours by running Monday-Saturday, 9:00 a.m. to 7:00 p.m.; and (2) reducing the frequency of service by 50% on all routes during those operating hours. Odd numbered routes (1,3, and 5) will operate on odd numbered runs, while even numbered routes (2, 4, and 6) will operate on even numbered runs. Complementary ADA paratransit (Dial-a-Ride) will still be available for next-day reservations during the newly revised operating hours. This decision is intended to maintain access to this "essential service" as a "critical infrastructure sector" identified by Governor Newsom, while at the same time reducing service in recognition of decreased ridership and to minimize opportunities for community transmission of COVID-19 with transit drivers. The City will continue to work with public health officials and monitor developments related to COVID-19 and make additional adjustments if needed. Any new developments affecting Turlock Transit will be posted at turlocktransit.com as well as our social media pages. Thank you for your patience and understanding.
CDC Encourages Donating Blood If You Are Well
In healthcare settings all across the United States, donated blood is a lifesaving, essential part of caring for patients. The need for donated blood is constant, and blood centers are open and in urgent need of donations. CDC encourages people who are well to continue to donate blood if they are able, even if they are practicing social distancing because of COVID-19. CDC is supporting blood centers by providing recommendations that will keep donors and staff safe. Examples of these recommendations include spacing donor chairs 6 feet apart, thoroughly adhering to environmental cleaning practices, and encouraging donors to make donation appointments ahead of time.
March 19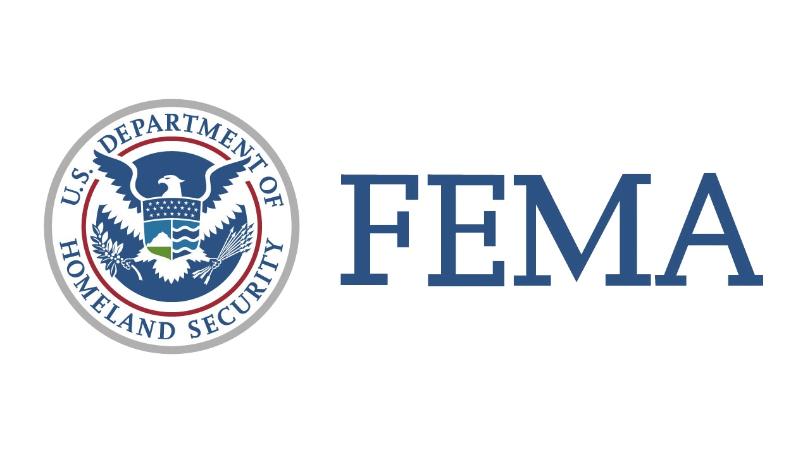 White House COVID-19 briefing in which the following items were discussed:
A panel of national medical experts, brought together by the White House, all agreed that the risk of serious illness to the average population is low from this virus, but it is approximately three times more infectious than the flu virus.
These experts believe the virus was in our general population for more than two weeks before it began showing up in our elderly and compromised population, where the symptoms present themselves more seriously.
The medical experts indicated that over the next 2-3 days, we will see a dramatic increase in the number of reported cases due to the backlog of test samples being completed. They remain hopeful, that over the followings days it should show a decrease and level off.
The leveling off will be a direct result of what seems to be the extreme measures taken by State, County and local governments. There is a chance the extreme measures taken will curb the reach and spread of the virus.
A representative from the Small Business Administration (SBA) was included on the briefing panel. The SBA has made Economic Injury Loans available, of up to $2 million to small businesses suffering from the impacts of the COVID-19 virus.
When this virus is defeated, our great American economy will bounce back rapidly.
McConnell says stimulus checks would go to most Americans, as senators eye higher amount
-"Senate Republicans want to put cash in the hands of the American people," McConnell said Thursday, noting that lawmakers are currently finalizing a structure that can quickly send assistance to Americans.
-Would the aid be restricted based on income and work status?
McConnell indicated job status would not be a factor, and that the money would go to unemployed workers and those recently laid off; those still working; and retirees, even if they're already receiving Social Security checks.
-McConnell said Thursday the checks would still go to everybody "from the middle class on down. Period."
-How the middle class is defined can be a contentious subject when stimulus checks are on the line. One source says that the amount would start to reduce for those making $75,000 and above — and the checks would be limited to those who make $99,000 or less.
-sources familiar with the negotiations between Congress and the Treasury Department later said today that the Senate is now looking to deliver more than that per person.
-Sources said that senators are weighing delivering $1,200 per adult in the U.S. in two payments, and an additional $500 for children. Negotiations, though, are ongoing.
-McConnell's new proposal also includes relief and support for small businesses, and would provide "new federally guaranteed loans" that he said would "address immediate cash flow problems." McConnell also said that the Senate was working to let "qualified" small businesses get liquidity through "familiar institutions" like their community banks.
He added that the relief for small businesses would help them to "endure, help workers keep their jobs, and businesses and workers emerge from this ready to thrive."
Trump backs allowing federal government to take equity stakes in firms that receive coronavirus bailout
-President Trump said Thursday he supports having the federal government take equity stakes in private companies that receive coronavirus bailout funds.
-Trump made the comment suggesting that different companies could be treated differently based on past behavior. For example, companies that have been using excess cash to buyback their stock in recent years – effectively boosting their stock prices instead of investing in new equipment – might be treated with harsher terms than others.
-Senate Majority Leader Mitch McConnell (R-Ky.) also said that companies that had taken excessive risk before the coronavirus outbreak might face tougher scrutiny.
-the small-business plan, led by Sen. Marco Rubio (R-Fla.), a "rapid injection of cash" to smaller companies so they can continue paying wages, money that will essentially be grants not requiring repayment. That's expected to cost about $250 billion.
-On industry support — where the Trump administration has proposed $50 billion for airlines and $150 billion for other sectors — McConnell confirmed that the payments to industry like airlines would not be grants and instead come as a type of loan.
The first two lawmakers had reported testing positive for covid-19. Reps. Mario Diaz-Balart (R-Fla.) and Ben McAdams (D-Utah) are both members of the House, which is not in session this week, but the news brought the coronavirus ever closer to home.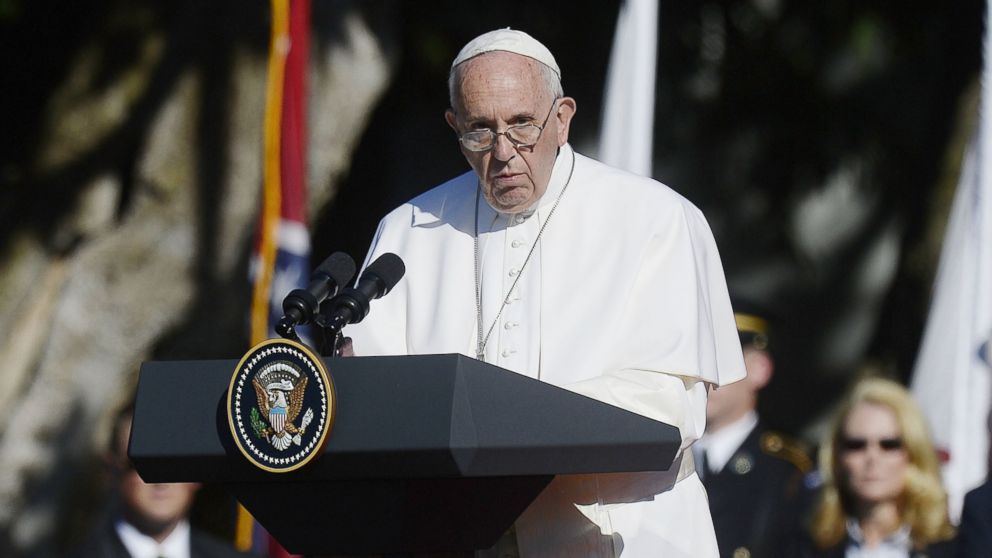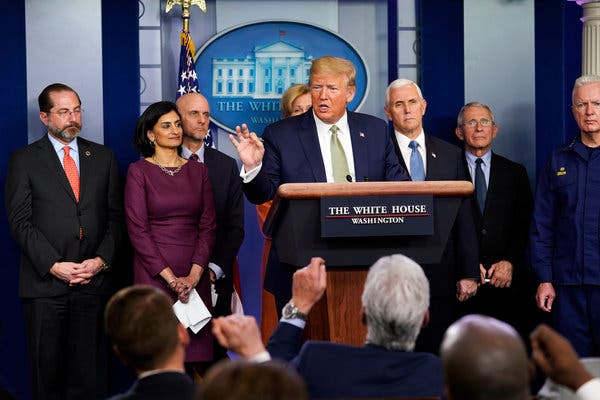 Trump talks stimulus/economy info.
Trump wants direct payments of $1,000 for adults, $500 for kids in coronavirus stimulus bill, Mnuchin says
-Treasury Secretary Steven Mnuchin on Thursday laid out details of the Trump administration's plan to send Americans relief money.
-The White House is talking to congressional leaders of both parties about a massive stimulus package to blunt the impact of the coronavirus crisis.
-The proposal includes sending payments directly to Americans totaling $500 billion, broken up into two tranches. "The first one would be $1,000 per person, $500 per child," Mnuchin said. "So for a family of four, that's a $3,000 payment." "As soon as Congress passes this, we get this out in three weeks. And then, six weeks later, if the president still has a national emergency, we'll deliver another $3,000," Mnuchin said.
-Mnuchin said the White House's plan would also allocate $300 billion for small businesses, noting that "there will be loan forgiveness" for employees who keep their workers on the payroll. $200 billion would also be used for "more facilities" with the Federal Reserve, as well as secured lending to airlines and other critical industries being strangled by the crisis.
Mnuchin confirms plan for $1,000 cash payments to all Americans
-The first Bill, an $8.3 billion law, focused on health agencies and first responders, while the second, which Trump signed Wednesday, put roughly $104 billion toward emergency paid leave, free coronavirus testing and expanded unemployment insurance.
-This bill would be the third, and largest, in the government's response to coronavirus. The $1 trillion package the White House and Senate Republicans plan on presenting would provide every adult American with a $1,000 check, plus another $500 for each child. A family with two parents and two children, for example, would get $3,000.
-That portion would amount to half of the bill's overall spending. Another $300 billion in the bill would be used to help businesses keep people on payroll and offer loan forgiveness for those that do after the crisis ends. Having sufficient payroll software in place will enable you to keep track of these changes, so you know what you need to pay to your employees. Looking at the comparison of Gusto payroll and the payroll of Zenefits will help to give you a better idea of which software will work better for you and the needs of your company during this unprecedented time.
-A final $200 billion would be devoted to securing lending to airlines and other critical industries hit hard by the pandemic.
Stimulus check: What we know (and don't)
-How much would each person get?
–"The plan is $500 billion in two tranches," Mnuchin said on Fox Business' "Mornings with Maria" show. "The first one would be $1,000 per person, $500 per child," or $3,000 for a family of four, Mnuchin said.
-When would checks arrive?
–According to the proposal, the first payment would be issued beginning April 6. Another wave of payments would be distributed to taxpayers beginning May 18. However, specific dates would most likely change during the appropriations process in Congress.
-What other financial assistance efforts is the government putting forward? –The aid package signed by Trump will provide paid sick and family leave, offer free coronavirus testing and bolster unemployment insurance.
–Payments on student loan interest are also on hold, as the president said last week during his declaration of a national emergency. "I've waived interest on all student loans held by federal government agencies, and that will be until further notice."
–McConnell added on Thursday that the Department of Housing and Urban Development would suspend foreclosures and evictions on FHA-insured mortgages.
Recommended strategies for employers to use now:
Actively encourage sick employees to stay home:
Employees who have symptoms of acute respiratory illness are recommended to stay home and not come to work until they are free of fever (100.4 F [38.0 C] or greater using an oral thermometer), signs of a fever, and any other symptoms for at least 24 hours, without the use of fever-reducing or other symptom-altering medicines (e.g. cough suppressants). Employees should notify their supervisor and stay home if they are sick.
Ensure that your sick leave policies are flexible and consistent with public health guidance and that employees are aware of these policies.
Talk with companies that provide your business with contract or temporary employees about the importance of sick employees staying home and encourage them to develop non-punitive leave policies.
Do not require a healthcare provider's note for employees who are sick with acute respiratory illness to validate their illness or to return to work, as healthcare provider offices and medical facilities may be extremely busy and not able to provide such documentation in a timely way.
Employers should maintain flexible policies that permit employees to stay home to care for a sick family member. Employers should be aware that more employees may need to stay at home to care for sick children or other sick family members than is usual.
For those employees remaining in the office, ensure social distancing is enforced and the workspace is disinfected regularly. For more tips on how to keep a workspace running through the pandemic, click here.
Separate sick employees:
CDC recommends that employees who appear to have acute respiratory illness symptoms (i.e. cough, shortness of breath) upon arrival to work or become sick during the day should be separated from other employees and be sent home immediately. Sick employees should cover their noses and mouths with a tissue when coughing or sneezing (or an elbow or shoulder if no tissue is available).
Emphasize staying home when sick, respiratory etiquette and hand hygiene by all employees:
Place posters that encourage staying home when sick, cough and sneeze etiquette, and hand hygiene at the entrance to your workplace and in other workplace areas where they are likely to be seen.
Provide tissues and no-touch disposal receptacles for use by employees.
Instruct employees to clean their hands often with an alcohol-based hand sanitizer that contains at least 60-95% alcohol, or wash their hands with soap and water for at least 20 seconds. Soap and water should be used preferentially if hands are visibly dirty.
Provide soap and water and alcohol-based hand rubs in the workplace. Ensure that adequate supplies are maintained. Place hand rubs in multiple locations or in conference rooms to encourage hand hygiene.
Visit the coughing and sneezing etiquette and clean hands webpage for more information.
Perform routine environmental cleaning:
Routinely clean all frequently touched surfaces in the workplace, such as workstations, countertops, and doorknobs. Use the cleaning agents that are usually used in these areas and follow the directions on the label.
No additional disinfection beyond routine cleaning is recommended at this time.
Provide disposable wipes so that commonly used surfaces (for example, doorknobs, keyboards, remote controls, desks) can be wiped down by employees before each use.
Advise employees before traveling to take certain steps:
Check the CDC's Traveler's Health Notices for the latest guidance and recommendations for each country to which you will travel. Specific travel information for travelers going to and returning from China, and information for aircrew, can be found at on the CDC website.
Advise employees to check themselves for symptoms of acute respiratory illness before starting travel and notify their supervisor and stay home if they are sick.
Ensure employees who become sick while traveling or on temporary assignment understand that they should notify their supervisor and should promptly call a healthcare provider for advice if needed.
If outside the United States, sick employees should follow your company's policy for obtaining medical care or contact a healthcare provider or overseas medical assistance company to assist them with finding an appropriate healthcare provider in that country. A U.S. consular officer can help locate healthcare services. However, U.S. embassies, consulates, and military facilities do not have the legal authority, capability, and resources to evacuate or give medicines, vaccines, or medical care to private U.S. citizens overseas.
Additional Measures in Response to Currently Occurring Sporadic Importations of the COVID-19:
Employees who are well but who have a sick family member at home with COVID-19 should notify their supervisor and refer to CDC guidance for how to conduct a risk assessment of their potential exposure.
If an employee is confirmed to have COVID-19, employers should inform fellow employees of their possible exposure to COVID-19 in the workplace but maintain confidentiality as required by the Americans with Disabilities Act (ADA). Employees exposed to a co-worker with confirmed COVID-19 should refer to CDC guidance for how to conduct a risk assessment of their potential exposure.